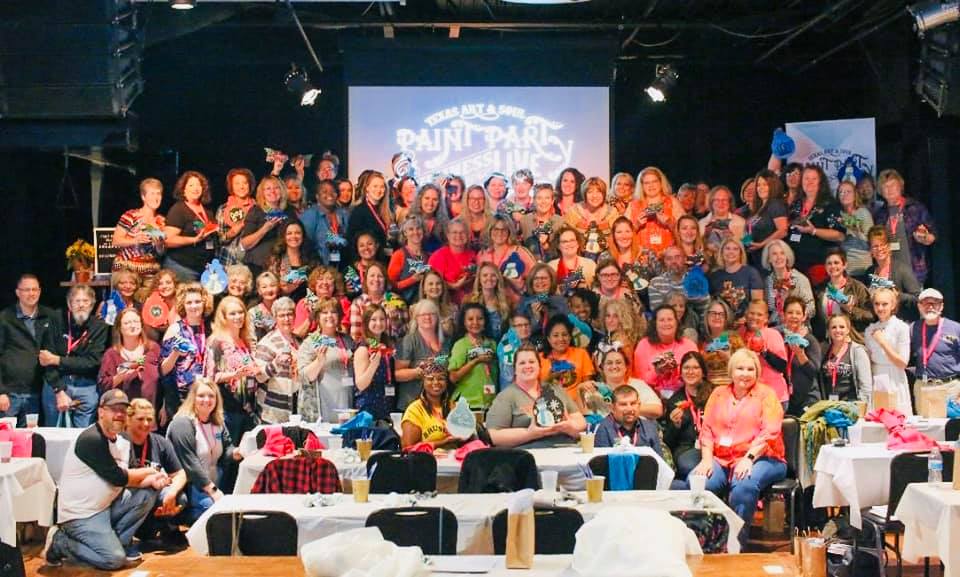 You got a minute?
I've been struggling to write this for several days. Usually words just come, but for some reason this event… this last week was more than I ever could have imagined!
Last week I hosted my first EVER Paint Party Business LIVE! Ladies from all over the country (and from Canada – Thanks Jean) came to learn, bond, paint, and pray!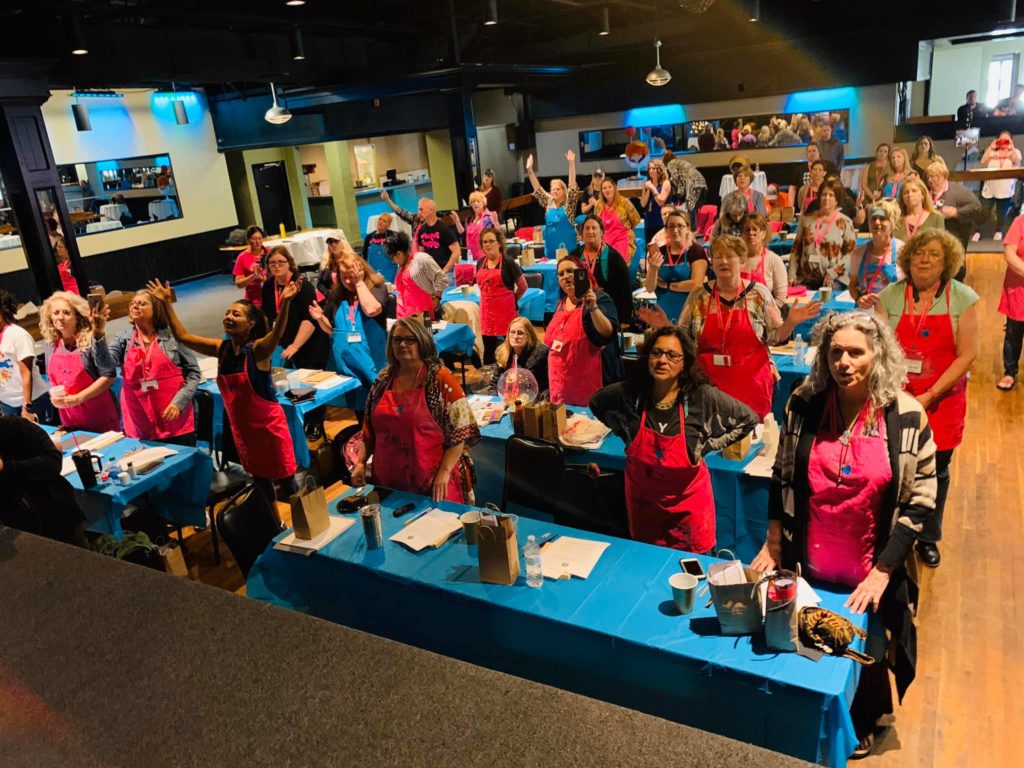 We held the 2 day conference at The Stockyards in Texas and had a blast!!!
When I say I'm overwhelmed with all of you I mean it! Each and every one of you were so kind and generous. It was like this huge party that I was invited to! Even though I was throwing it!
The pictures don't do it justice. I've never felt so much love in one room before.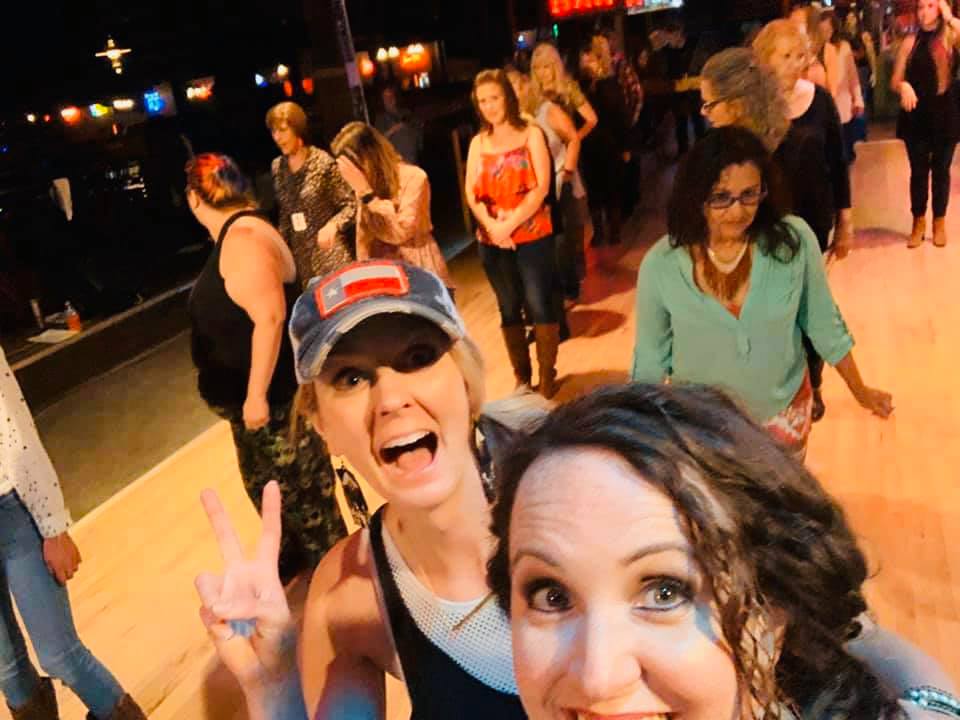 From the first night when I got to live out my dream of pretending to be Phil from Amazing Race as Bobby and Pixie welcomed you to Texas…. to Line Dancing with you at Billy Bob's to painting prayers, riding Longhorns, eating beautiful cookies, and all of us stepping WAY out of our comfort zones.
Just in awe of how God has crossed our paths.
I think the biggest thing I got from this whole experience was seeing how much we need each other. Everywhere I turned I saw ladies connecting. Ladies sharing. Ladies getting to know one another. Ladies being kind.
Some of you flew on a plane for the first time ever. Others drove across the country in your camper! Most of you came alone, but left with life long friendships.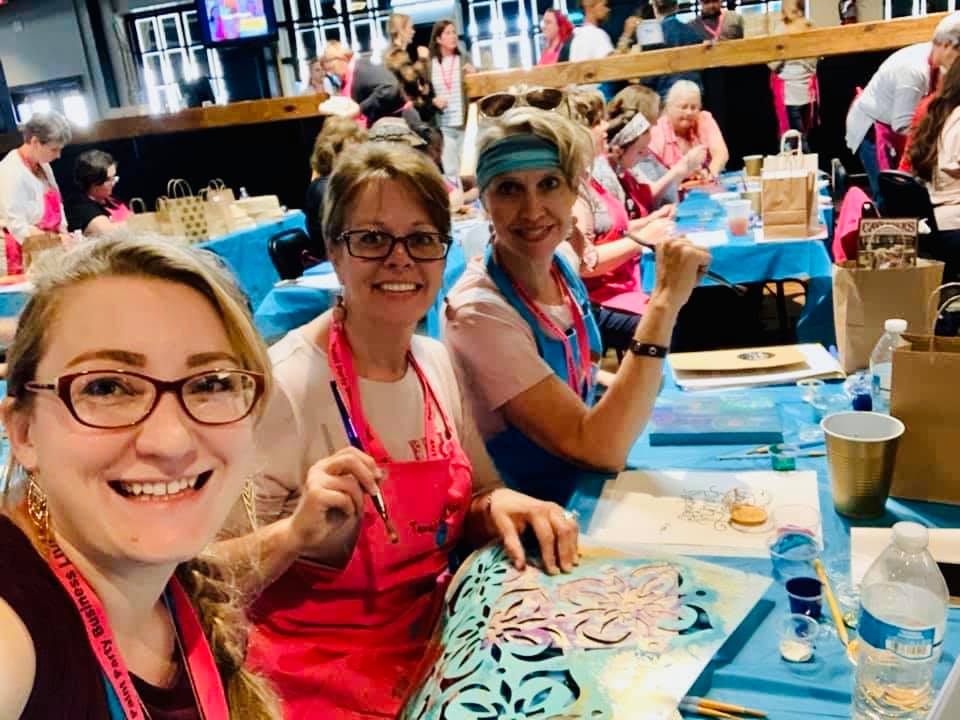 When I prayed for this event I prayed that God would be present. I prayed that the Holy Spirit would fill the room. I prayed that we would always use our gifts to honor Him. To share God's love through art.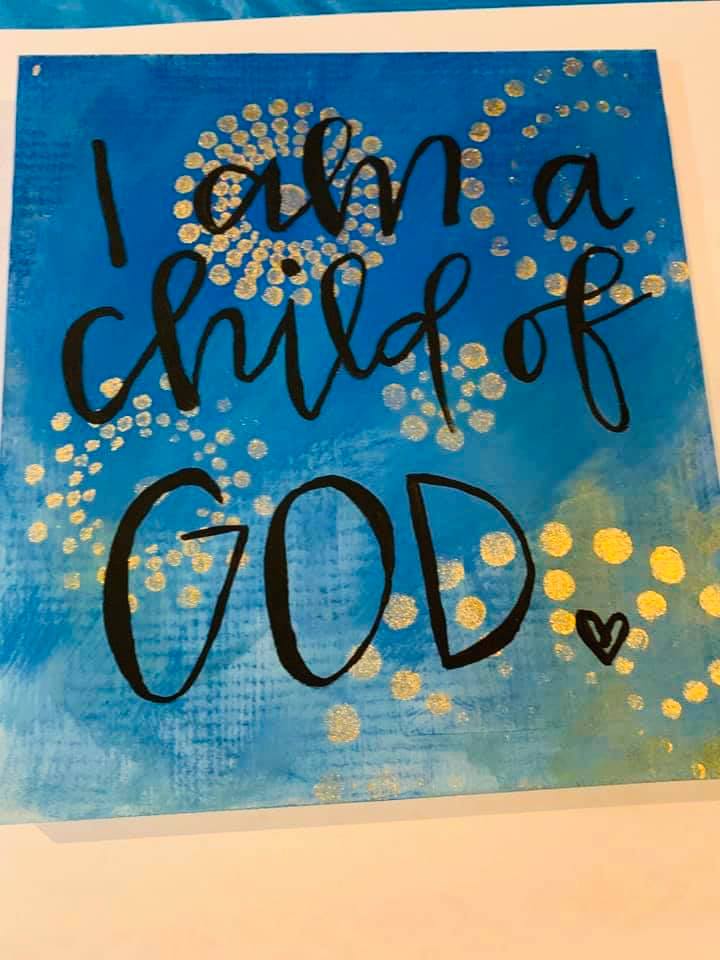 When I think back to what Paint Party Business LIVE was really about… it was all about Him! He is so good at orchestrating friendships, nurturing relationships, honoring our needs, and even giving us our wants.
I am forever grateful for you and this event! May it be the first of many!
Without you believing in me and what this event could be it would have never happened. For all my family and friends who stepped up and helped in every single way possible I just want to say thank you! You outdid yourselves!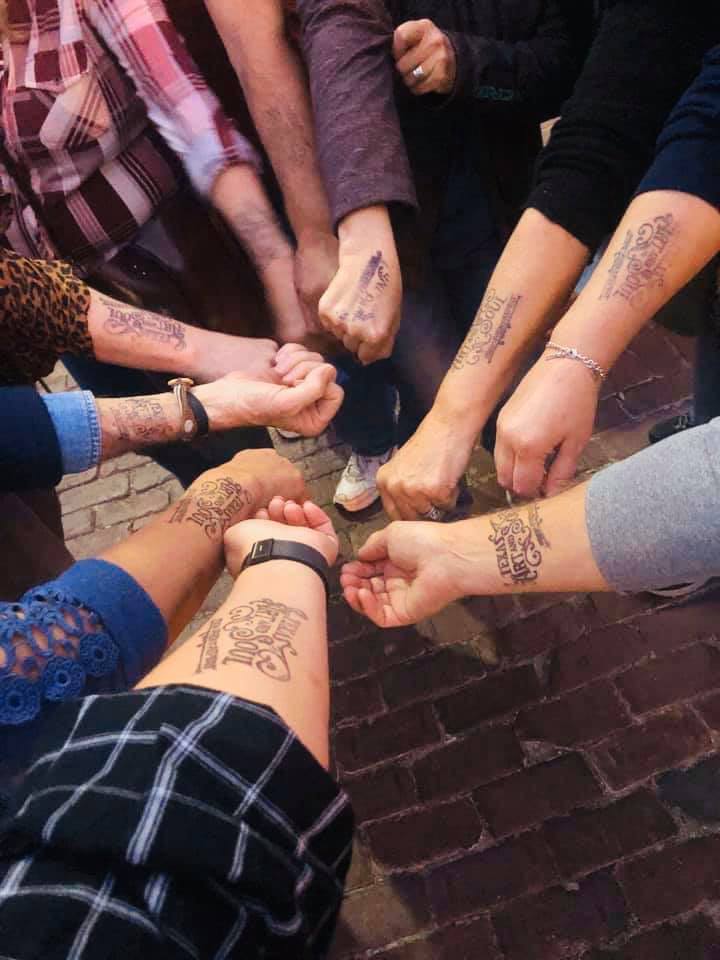 Every time I looked around the room there was another family member or friend doing something to help this event run smoothly.
Whether it was Bobby noticing anytime I needed anything (I'm pretty sure he could read my mind) or my awesome mother-in-law who has been planning this for several months, to Eddie the Easel at the Paint Bar, to my parents and aunt setting up tables and dishing out paint!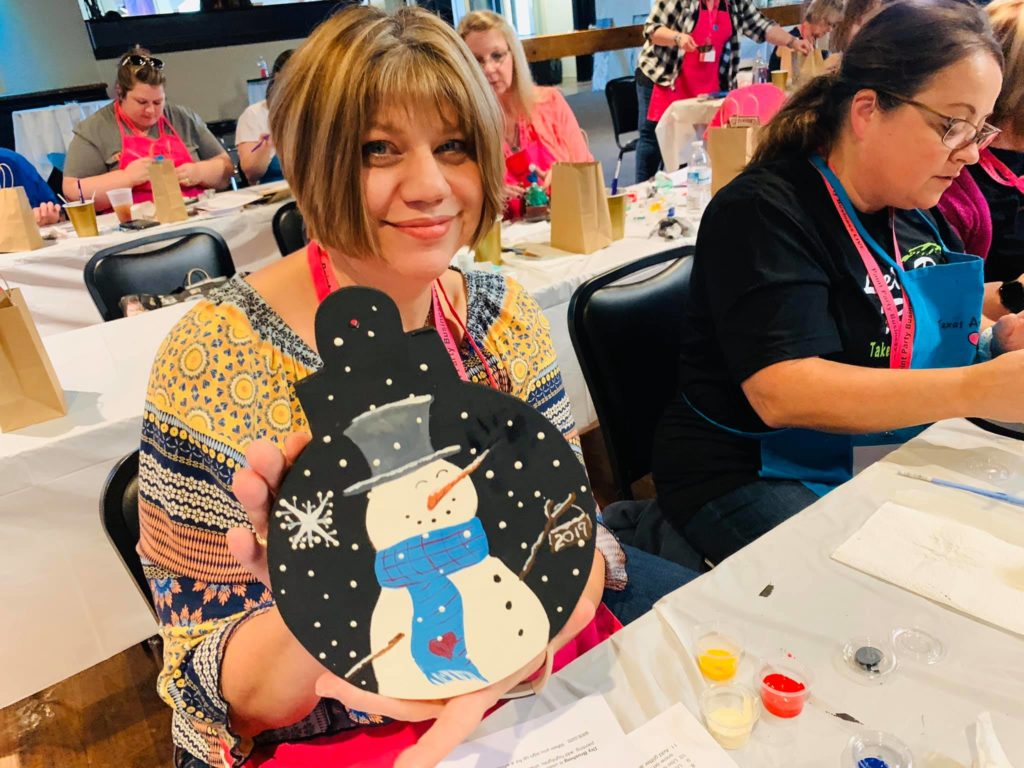 To Pixie who sang and led worship. Oh my heart! I was so proud of her! You could feel God amongst us through that sweet girls voice!
To one of my best friends doing the MC and making sure we are all on time (even her boyfriend jumped in to help)! To many of my Canada friends speaking, videoing, and sharing with you!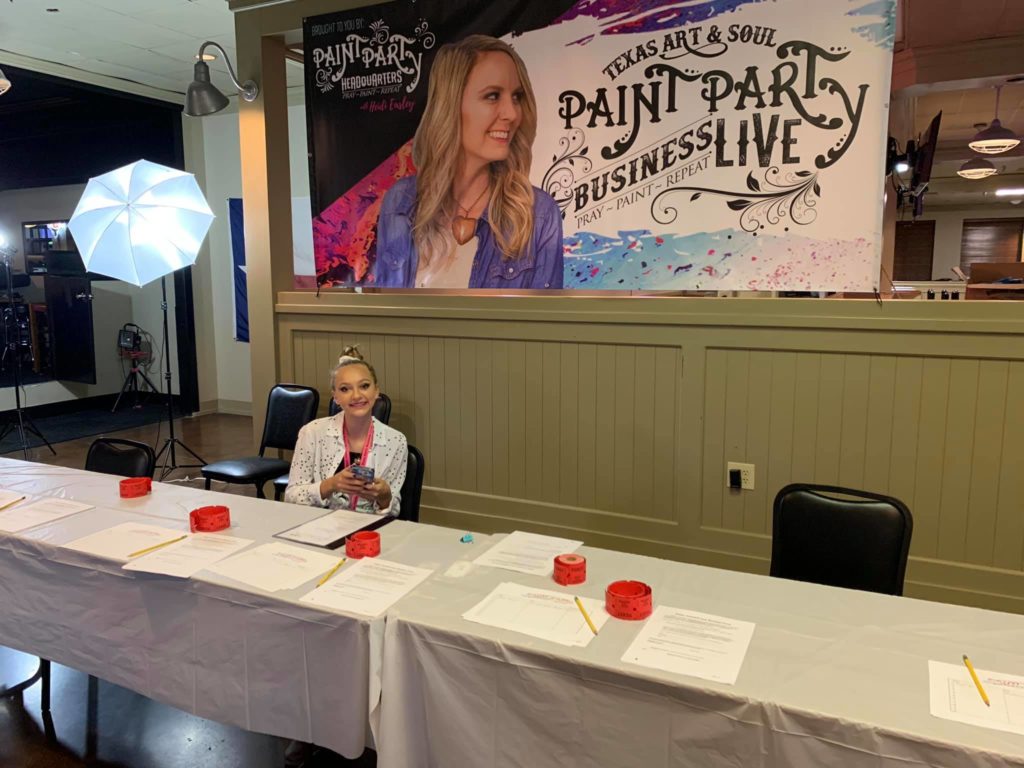 To Brendin and Hannah for documenting the whole thing (more pics and videos coming soon!) To Tabitha jumping in everywhere she could…
To the vendors Susan, Melodee and Troy, Mr. Potter, who quickly became friends. To Billy Bob's staff and their attention to detail!
So many people helped to put this together and I'm so very proud of how it turned out. But what I'm most proud of is how YOU connected at the event! How you took each moment to make your time in Texas and with each other count.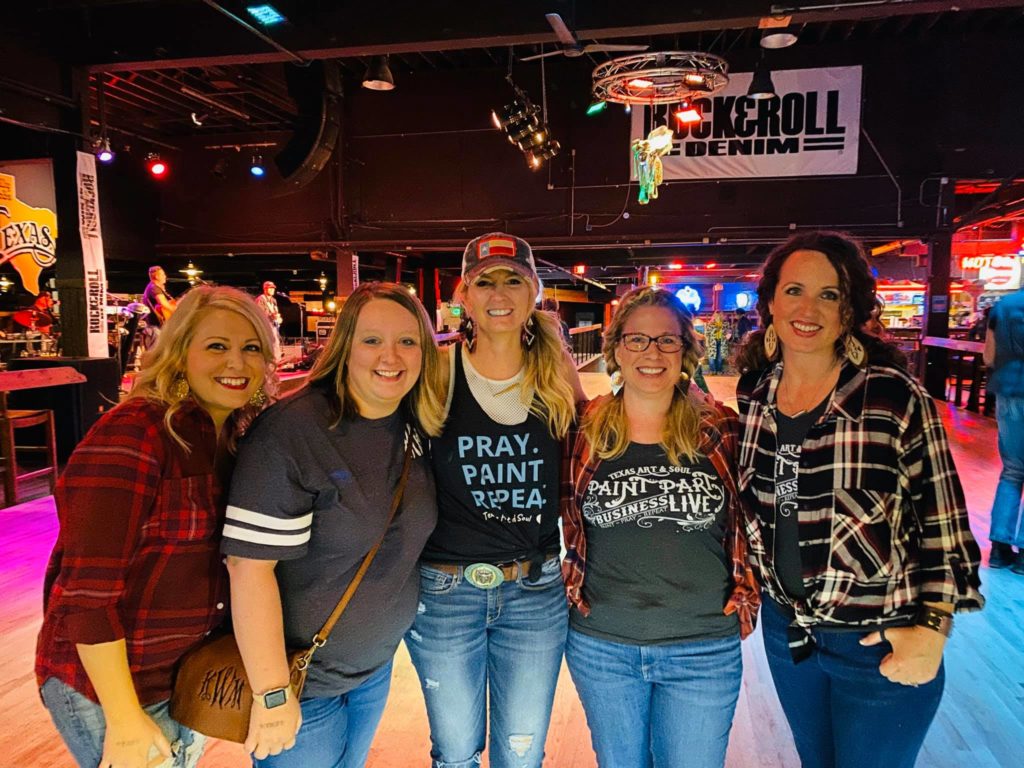 I feel like we all know each other a little better. I feel like we know that this crazy Paint Party Adventure has a purpose! God gave everyone of us a gift and our job is to use it for His glory!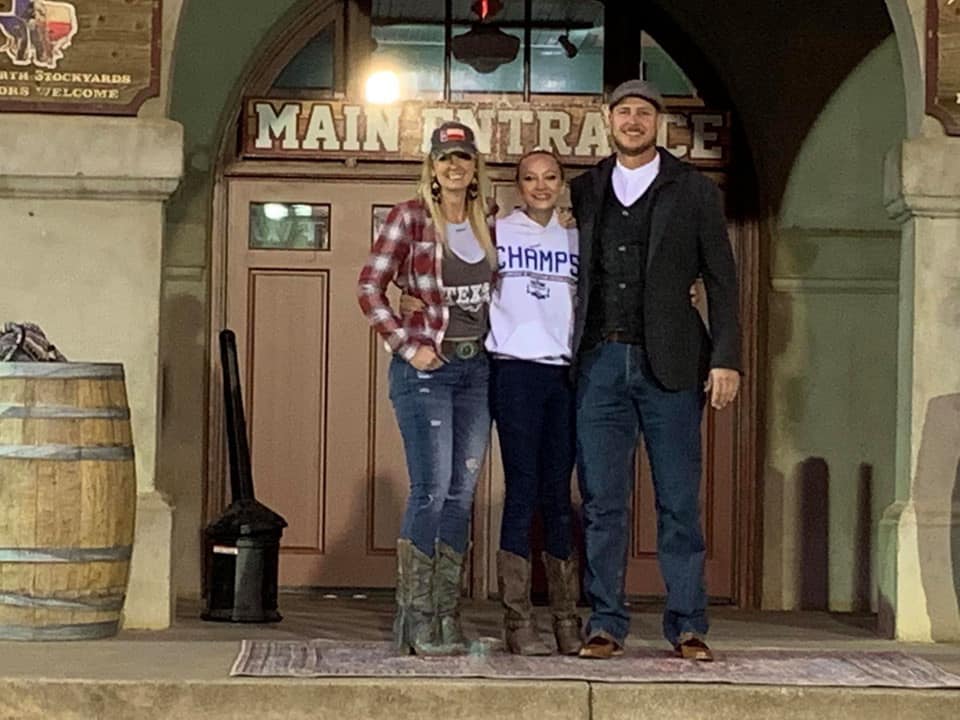 A big Texas sized THANK YOU for being a part of it!
Let's enjoy this Paint Party Adventure and make Him proud!