If you have a passion for art or any other creative outlet, why not make money doing what you love? Don't buy into the lie of the "starving artist" – it's totally possible to make a great living pursuing your dreams! This is particularly true in 2021 and beyond – here's how to start a creative business online (and why you should).
This year has been a weird one, that's for sure. It's pretty easy to find things to be down about, but I tend to be a look on the bright side kinda gal whenever possible. I had to flex those positivity muscles for sure this year—it wasn't always easy!
One of the best things that has come out of 2020 was seeing so many creative business ideas start to thrive in the online space! It's truly brought my heart joy not only to teach my own paint parties, but also to teach my students how to make money teaching paint parties online too!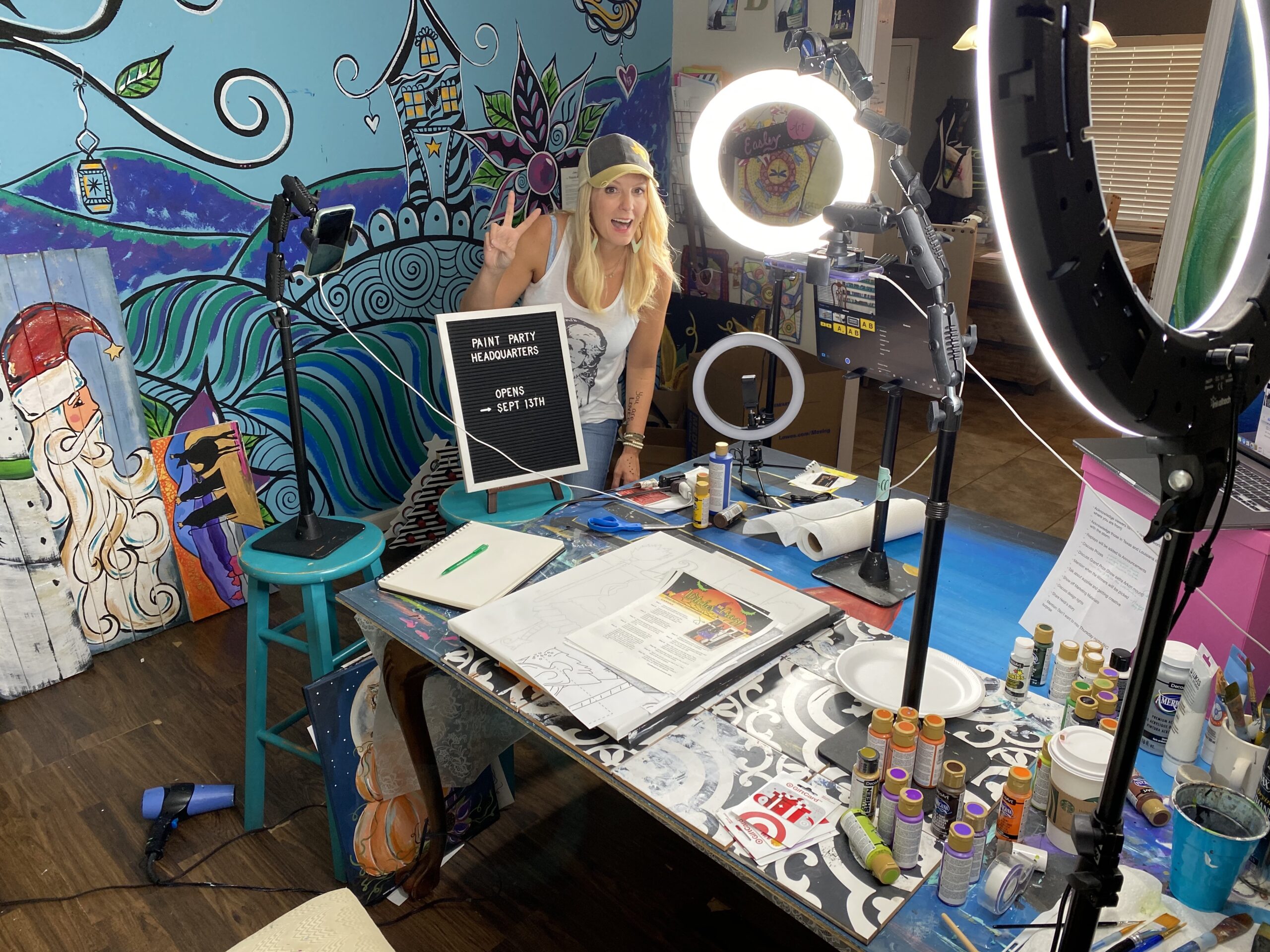 3 Reasons Why it's the Perfect Time to Start a Creative Business Online
If you aren't convinced about the entire creative business online part, I understand. It can feel weird to take your creative pursuit online rather than in person. But, once you try it, you'll be hooked!
In fact, I put together an entire post about why right now is the PERFECT time to start a creative business online! Give it a read and see.
How to Start a Creative Business Online
Now that you know why it's the right time to make money doing what you love online, let's talk about the how piece. Here are a few key steps that can help you start!
1. Dream
The beauty of working an online business is that you can do almost anything! Whether your passion is weaving, sewing, jewelry making, or painting, you can reach thousands upon thousands of people who want to learn from you!
Take time to journal and dream about what it is you'd like to teach, and what your creative business could look like. Dream BIG y'all!
2. Training
Let's be honest – I'm an overshar-er. Sometimes to the point where it's inappropriate! But hey, that's me – I bare it all! This is to your advantage, however, if you want to start a business!
I'm leading an 8-week class beginning in February called Paint Party Outer Limits. I'm going to jam pack those weeks with helpful info that I've learned through years and years of personal experience through business, coupled with what I learned spending tens of thousands of dollars working with coaches and experts.
This is a course I only offer once a year. It's perfect for those that are ready to dive further into the online world. We want to begin to bridge the gap between in-person paint parties and the possibility of teaching something (anything!) online.
You will learn how to create a Free Gift that brings emails your way.
You will learn how to build your email list.
You will learn how to communicate to your email list and blog.
You will learn how to do Facebook Lives with a purpose.
You will learn how to run two specific Ads in Facebook that have changed the game for my family.
You will learn Funnel Fun!
(Plus TONS of bonuses!)
If you want to fast-track your business to success, there is no better way than joining me for Paint Party Outer Limits!
3. Marketing
Once you know what you'd like to do, it's time to start drumming up interest. This is easily done through online marketing, such as Facebook ads and email marketing! In Outer Limits, I'll show you exactly how to do these tasks, and more!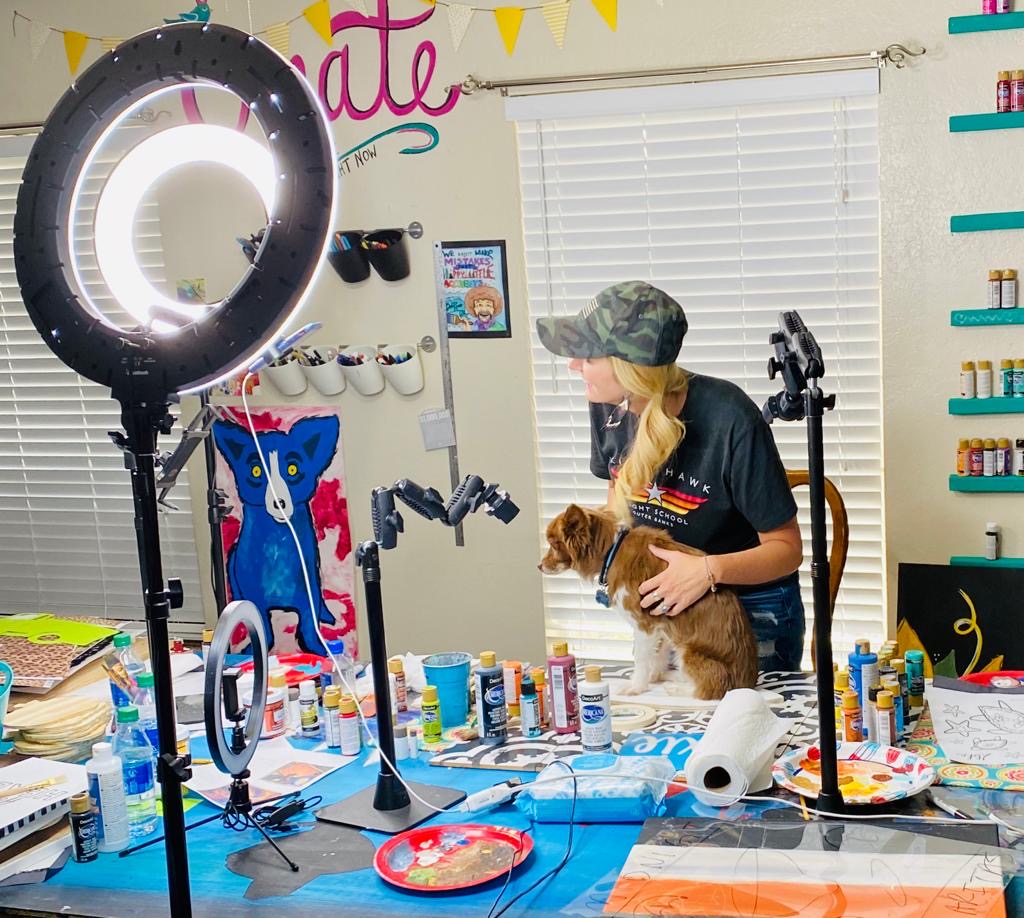 4. Show Up!
This is the most crucial part…START!
Think of it this way – if you just sit around wishing and thinking, but not doing…will anything get done? NO! Sometimes we just have to take action and show up, even if we don't "feel" ready! You will probably NEVER "feel" ready…until you jump in and GO! 🙂
Watch the Facebook Live about my Creative Business Online
If you're interested in learning more about the above, and hearing more about Paint Party Outer Limits, check out this Facebook live! It's less than 20 minutes long, but is jam-packed with info. I promise you'll leave it feeling encouraged!