Let's create a GINGERBREAD Table Setting!!! You can order yours NOW! Limited amount! We sold out of the last ones in just a few hours!!!
So order ASAP. You will get a 4-Pack of Ceramic Gingerbread Houses shipped to your door in the USA. Order HERE!
I wanted to show you how to make a creative center piece out of this super cute Ceramic Gingerbread House!
I grab some extra fun stuff to make it pretty, from Home Goods and Michael's.
Wouldn't it be fun to surprise some of your friends or family members with a paint party with these ceramics?!
I started with some Dark Chocolate and White paint and painted the entire thing.
I use my messy brush and some White paint and add some paint to the roof. It looks like snow.
I painted the door way and corners Red so it would look like candy canes!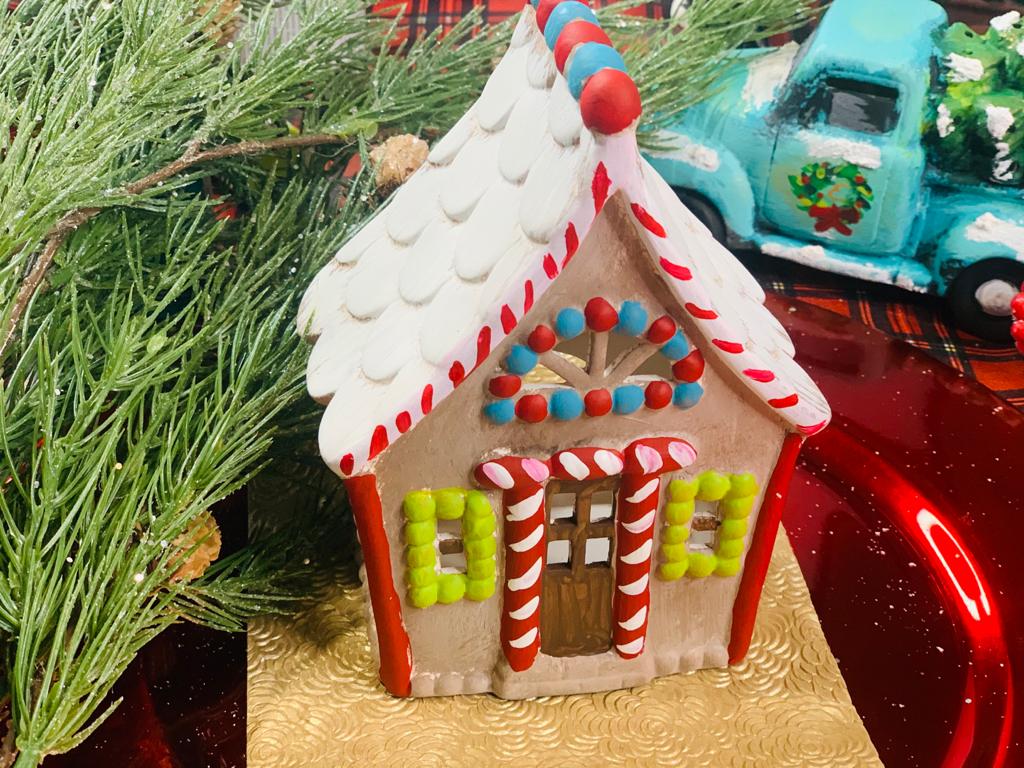 I decided to paint every other gum ball the same beautiful festive Red.
I painted every other gum ball a Teal blue.
White diagonal lines, on top of the Red door way looks so cute, for that candy cane look.
A little Yellow Green paint on the gum drops around the windows adds a fun color POP!
You can go crazy and have fun decorating this.
A great deal is 2 for $1 tea lights from Dollar Tree.
I added Dark Chocolate paint to the front door and inside the windows.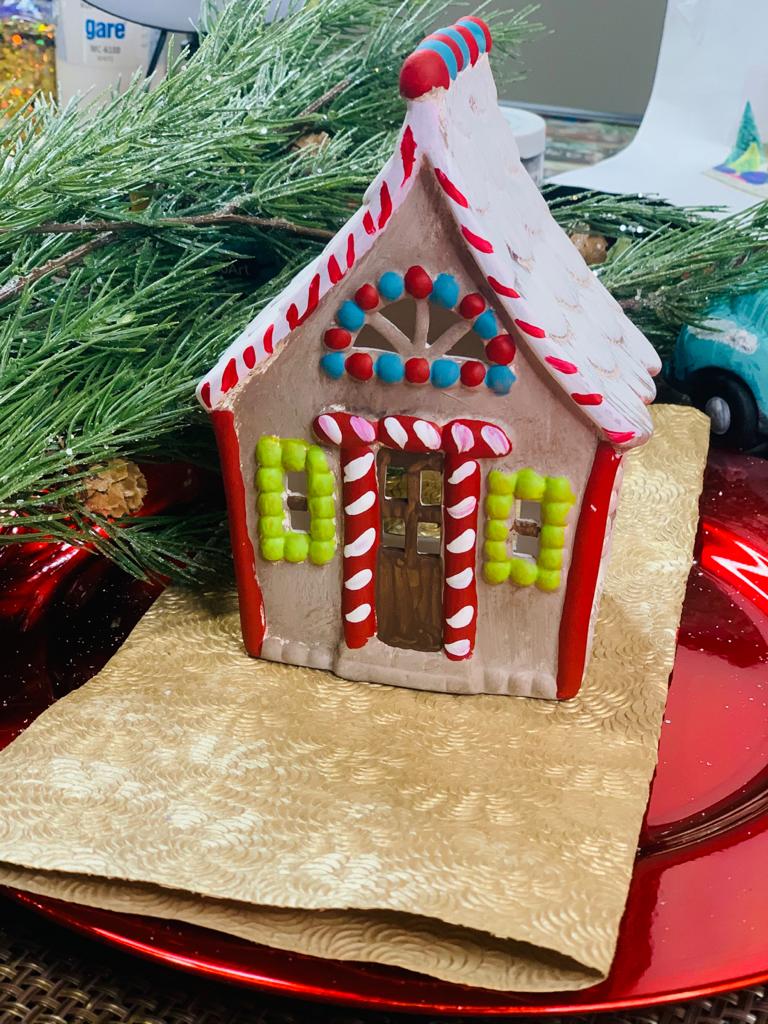 And now the fun decorating! A fun center piece1
I discovered what Chargers are, just a fancy plate.
Michael's didn't have any Christmas napkins so I just got creative with some textured scrapbooking paper.
Then some fun pinecone trees and some fake evergreen sprigs.
I'm not a decorator, but was so happy with how this turned out.