I'm going to show you how to paint wooden earrings! You can order your own set to paint too!
It's perfect for holiday gifts or even just to paint for yourself. Order your 6 UN-PAINTED Wooden Earrings today before they run out! $64 and that includes free shipping in the USA.
Your Kit Includes:
– Wooden Earrings that you can paint any color you want!
– High quality metal hoops, so you can immediately wear them or give as a gift. The wood is VERY light weight!
– 6 Pairs for $64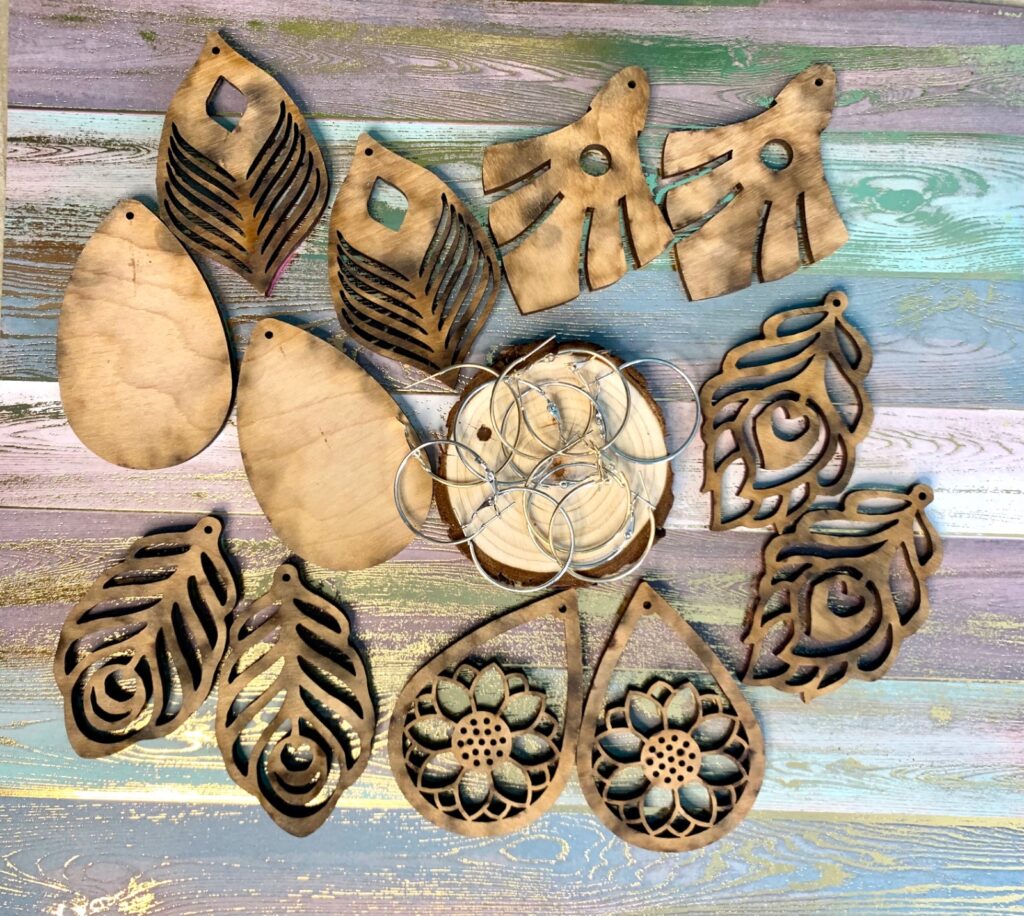 Order HERE!
$64. Shipped with 2-3 Weeks
Great for Christmas Gifts and or a fun project for yourself.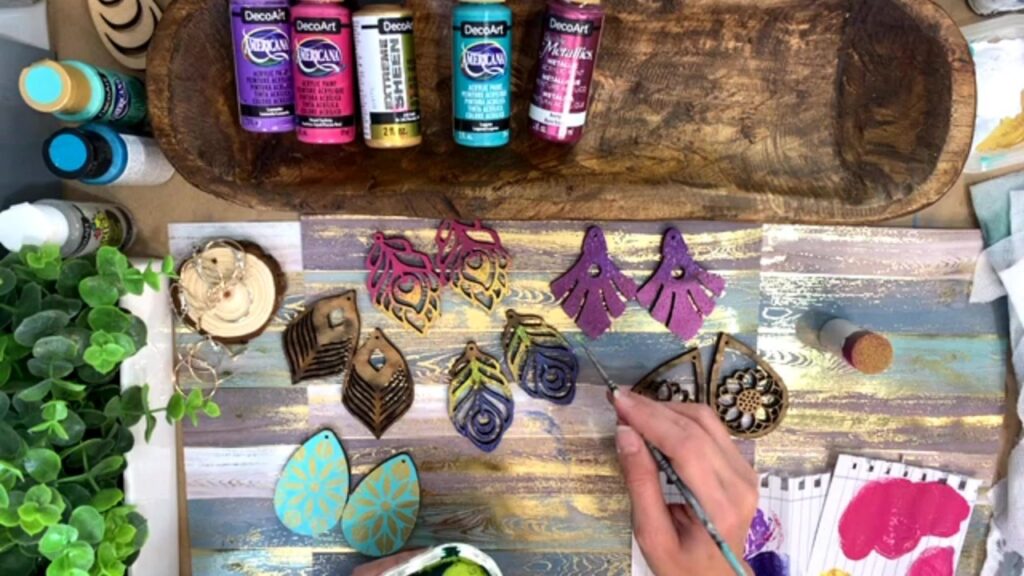 I am a huge earring wearer. I wear earrings ALL the time. I thought it would be so cool to do art with earrings.
These are so light weight I couldn't even get them to register they are so light. I forget I am wearing them sometimes. I do not like a heavy earring.
These would be so fun as a gift. And they are so easy to paint them beautifully. What a wonderful home made gift, for roughly $10 a pair. Great for a teacher gift or whatever.
I love them in Gold and Ombre. I even like leaving one side the natural wood. It's so pretty. And they are 2 sided. So you get two looks in one pair of earrings. They are so versatile.