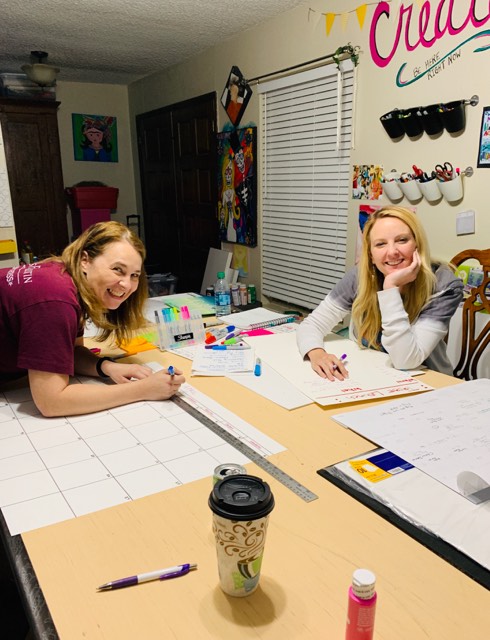 I almost threw up and also had to take an anxiety pill.   

For years I've struggled with anxiety.  Running a Paint Party business and being a mom and wife has been a juggling act.  

Last month I was talking to my friend about my schedule and she said "I can help you organize it!"   The first thing I said was "Do you think I can have Friday's off!?"   She laughed as she quickly reminded me it was my schedule and I could have it however I wanted. 

Isn't it so true… we start teaching paint parties, but forget that we have control over our schedule.   Yes, we want to book a bazillion parties, but we also want to have time to enjoy life.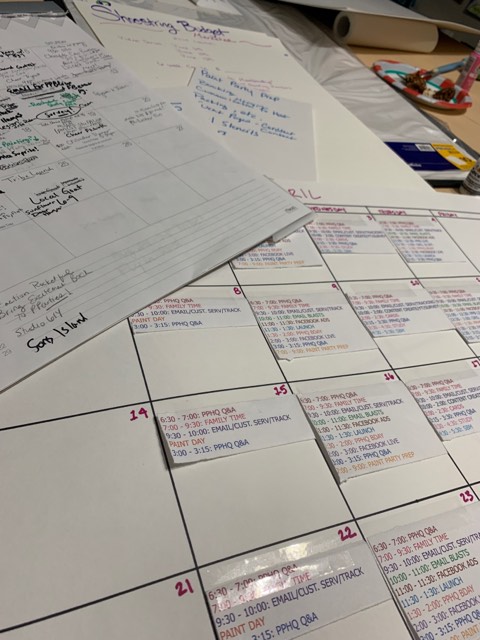 So we made a plan to have my friend Alyson come over and help me organize my days.   My homework was to write down everything I needed to do in a week and then we would block out time during each week. 
​​​​​​​To say it was an easy process for me would be a lie.   I almost threw up and had to take an anxiety pill.    She calmly asked me the hours needed for each thing and then wrote out when I would do each item in buckets.   She then moved things around so that it could allow for a Paint Day and even Friday's off.   

Around 3:30am we called it quits and went to bed knowing that my days would smoother.  

I was AMAZED!!!    So… here's a few tips for making YOUR schedule a little smoother.  

Tip #1:   Have a REALLY awesome friend who is great at organizing.   (Thanks Aly!!!)   She was once told "Leave her alone and she'll organize the world and color code it."   AND that is true!!!   My new calendar is color coded.   But, if you don't have an awesome friend like I do, just write out all the things you do in a week.   Then put them in groups of what could go together.   When putting things in buckets and time slots you have to stay focused ONLY on that!   
Tip #2: SHARPIES! Must have NEW sharpies! I mean you don't have too, but it does make a really difficult process a little more fun! Oh and use a pencil FIRST.
Tip #3:  Stick with it!   We stayed up until 3:30am, but have a system now.    As your schedule grows with paint parties you want to make sure you have time for your family too!   Don't let it consume you like I did.    Make the schedule work for you too!  
Hope this was helpful! Heidi

PS:  It's ALMOST TIME!!!!   Paint Party Headquarters is opening up on Mother's Day!!!!  May 12th!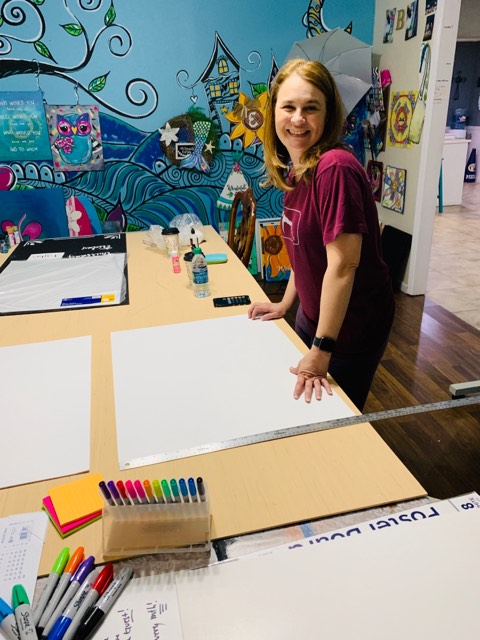 Make sure you get on the waitlist to find out the bonuses for joining on THAT day!!!