Do you want to Paint a Snowman?
(Or ride our bikes around the hall…)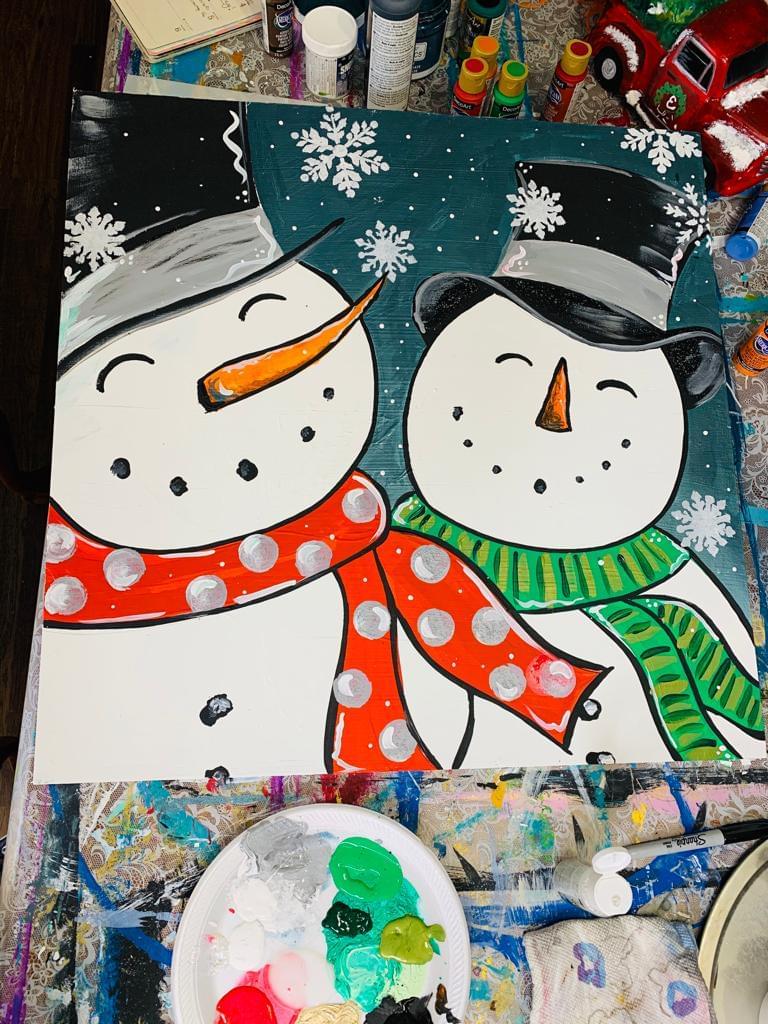 STEP-BY-STEP PAINTING
TUTORIAL FOR FREE!
FULL VIDEO TUTORIAL
AND SUPPLY LIST
Hi Y'all! I'm Heidi Easley founder of TEXAS ART AND SOUL and Paint Party Headquarters! I've taught thousands of women all across the country! I love sharing God's love through art and I'd love for you to do the same!