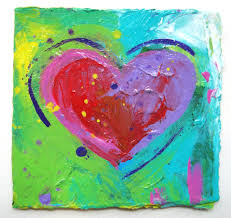 I was eating lunch today and thinking about some of the paintings I want to accomplish and thought about you.
Your spirit wants to be creative, but your not sure how. You love creating and you love nurturing that part of yourself, but struggle with finding time. Something always takes authority… something always comes up…. Someone always needs attention.
What about giving YOU the attention that YOU need!?
What would your life look like if you spent time nurturing your creative spirit??
Think about it?
Today you wake up knowing that you will dedicate & honor your creative soul!
Today you jump out of bed excited to create!
Today you know that this day will not be a normal day!
Today you know that for a short time your heart is full, your spirit is excited and your mind is at peace!
Today you will create!
Think for a moment…. What if….
I took a few minutes each day to nourish my soul by creating!
Extremely Grateful,
Heidi Easley