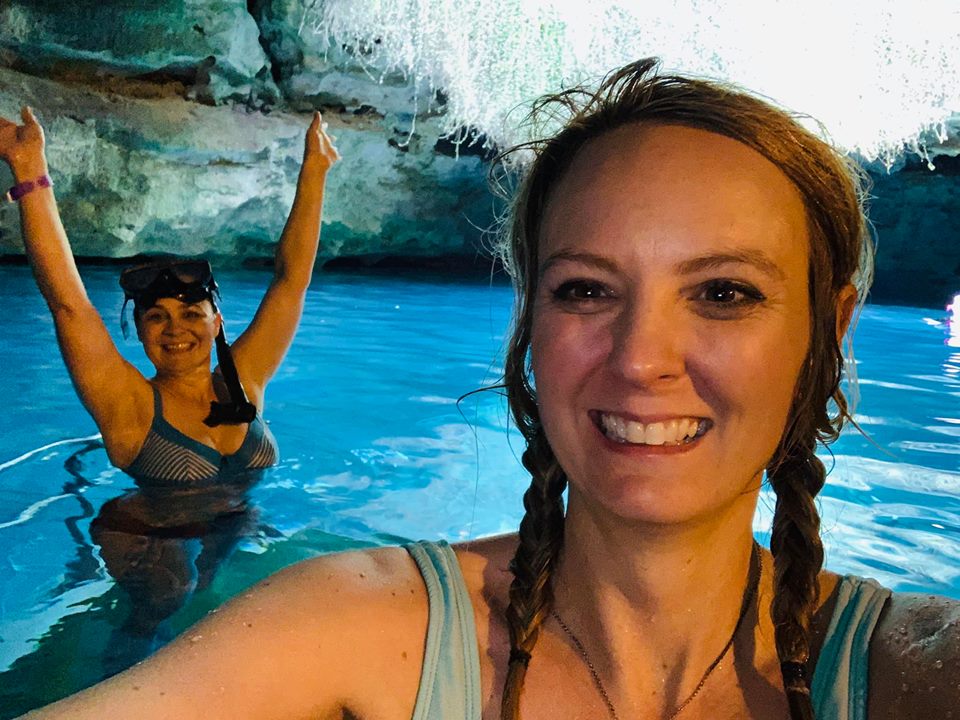 Cave Snorkeling…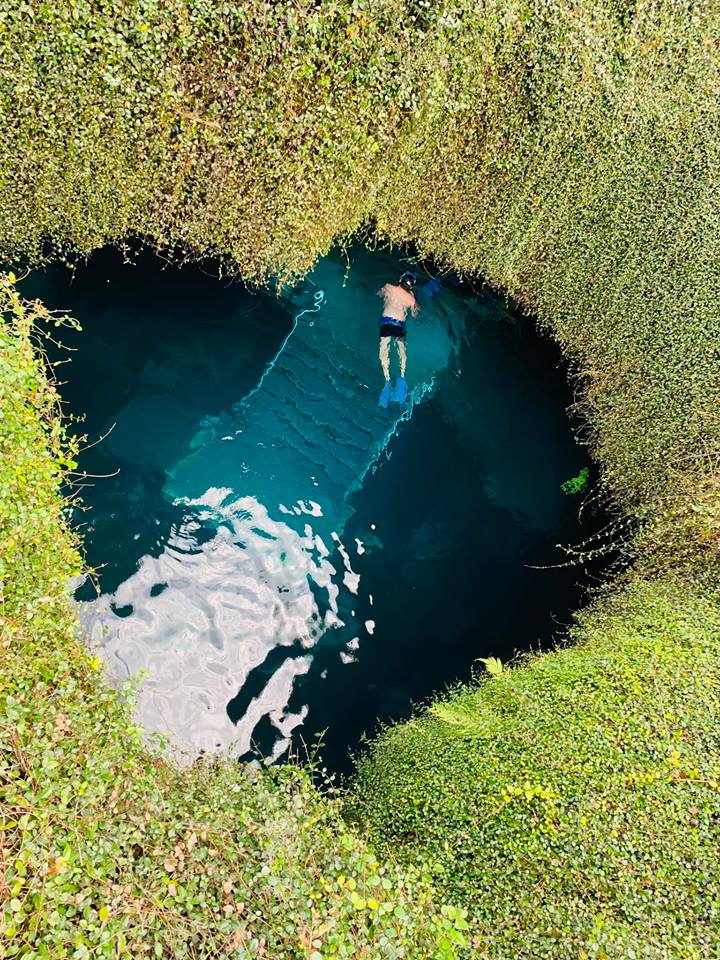 Have you ever been cave snorkeling or cave diving?
It's pretty much the coolest thing I've ever done. My friend and I went to Devils Den in Florida last week.
We were in the area for my dear friend Dana's wedding and had a couple of days after for fun!   AND it was my friend Alyson's birthday so all kinds of celebrations were happening. 
However, I was so sick! After a steroid shot, z-pack and a clearance from the doctor to move forward with all my plans I packed my bags and excitedly headed for Florida.
The first 2 days I was miserable! Going to bed at 7pm with no voice and a box of tissues on me at all times. I was a disaster!
I did my best to get through the first few days and finally by the 3rd day I was starting to feel a little better. So, why not a road trip!
About an hour from Cedar Key, FL there is a place called Devil's Den. I'm pretty sure it's been on the travel channel.
After renting snorkels and fins we took several steps into a cave until we reached this insane place that felt more like heaven than devils den. The water was crystal clear and glowed! When I looked into the water I could see divers about 30 feet down. As I snorkeled around it felt almost as if I was flying above some alien landscape. I decided to brave the cave and go around the back part that has no light.
As I left the clear water that was lit up I went into darkness. It was the creepiest feeling and then out of no where a turtle shows up! I screamed underwater at the harmless turtle and quickly swam to the open water again.
My friend Alyson and I hit up another spring about 30 minutes away called Rainbow springs and did some kayaking. It was insane to see houses and how people live on this beautiful spring. Almost unreal.
I love seeing how other people choose to live life and everyone has a different view of success.
These folks are defiantly living life right.
What are you doing in your life that makes you feel successful?
Is there a change you can make in your life this week that would make you feel like you are living life the way you want to live it?
As I've talked about before my word of the year is obedience. Being obedient in what God wants for my life. Seeing how He wants me to lead my life and what success looks like to Him.
I challenge you to take a few minutes to ask God to show you opportunities that you need to see. Things or adventures that you want or need to be a part of.
God has made some ridiculously amazing places in this world and I'm so happy I had the chance to see this one! I will remember it forever and will hopefully be back in the near future!
Please comment below and let me know what adventure you want to go on this year!