Do you want in on some top secrets behind paint party marketing? Learn from someone who has found success selling paint party kits.
Meet Leah Hayden Boyd from Paint Party Headquarters! She owns her own business, and has sold over 7000 Paint Kits!
Leah shared some of her top tips for selling 7,000 paint party kits with me so that I could share them with all of you! If you want to start selling your own painting kits, check out her marketing tips below.
Paint Party Marketing Tips
Leah's tips about how she sold her first 7,000 painting kits are so insightful and so beneficial for anyone looking to sell their own kits!
If you want to have the same success that Leah did, you should see how you can apply these tips to your paint party business!
Market as Party Kits
One way that Leah was able to sell 7,000 paint party kits was that she marketed them as party kits!
This was a big part of her success as people didn't just buy one kit apiece; they usually bought multiple sets (probably to use at their own painting parties).
This is a very smart way to make more money off of your marketing – by encouraging your buyers to buy multiple items instead of just one.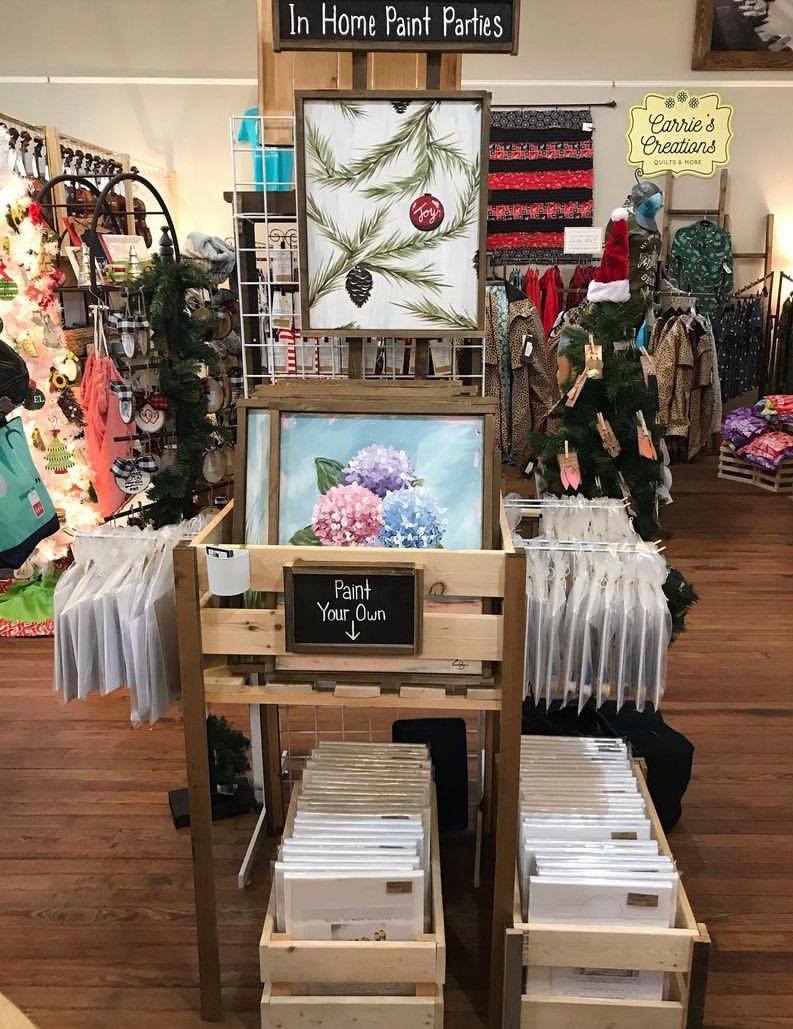 Make It Worth Your Time
To make her kits worth all of the time that she puts into them, Leah's paint party marketing tip is to be smart about it.
Don't invest in expensive brushes and paints or crazy items to include in the kit. Be realistic and buy supplies that are cost-effective for you so that you can make a profit!
Leah tries to always make a 50% profit on her kits.
Wondering where to start when it comes to supplies? Check out this post about must-have supplies for your paint party art kit!
Keep It Simple
Make sure you are keeping things as simple as possible – don't overthink your painting kits!!
Add only the minimum and most important supplies to make your kit as effective as possible. You don't want to add unnecessary items that your buyers can find for themselves. This is a waste of your money and time (especially when it comes to postage)!
Include Your Information
The best paint party marketing tip that Leah shared was including your information in every kit! This is so important but so easy to overlook!!
Try to include your business name and information on the back of whatever painting project is in the box. If it's a canvas, have your information on the back. The same goes for anything else, like signs or wooden pieces.
Watch the Video
Want to hear more from Leah? Check out this video for more great tips.
Join Paint Party Headquarters!
For more details on how to start your own painting party business, join the Paint Party Headquarters. Because yes – it is possible to make a living as an artist!!
Also, for more tutorials on painting and running a painting party business, you can follow my YouTube channel for more inspiration.
More Posts to Read: